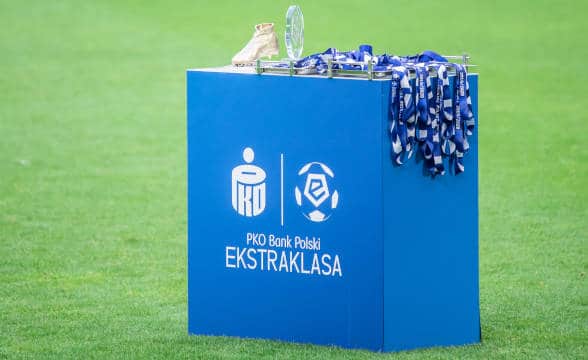 In Summary:
Stats Perform and PKO BP Ekstraklasa have signed on a newly expanded data partnershipThe AI and data innovations company will offer the league a wider access to its Opta data, including live action insights and moreThe expanding collaboration will help PKO BP Ekstraklasa with their digitalization and will drive fan engagement
Image Source: Shutterstock.com
Sports data and analysis company Stats Perform has signed a new agreement with Poland's most prominent professional football league PKO BP Ekstraklasa. The new deal sees an expansion of their current partnership and offers the league extended access to Stats Perform's Opta data.
The New Agreement Builds Upon the Partnership
Stats Perform has stated that the newly signed agreement is a continuation of the company's current data partnership with PKO BP Ekstraklasa but substantially builds upon previous arrangements providing much wider access to data and tools. So far, the league made use of live data from all soccer matches, which could bring insightful information to fans via social media and broadcast channels but now expanded features will be available that allows for a more powerful and interactive audience engagement via the league's mobile app, website and its special game called Lotto Fantasy Ekstraklasa.
Stats Perform's Chief Rights Officer Gives Out More Details
Alex Rice, chief rights officer at Stats Perform, has elaborated that with the help of Opta data European leagues can use varied and innovative methods of delivering the important narratives that drive the engagement of fans. He has expressed his excitement that PKO BP Ekstraklasa will continue to be part of this network. He also offered more information on the ProPortal tool:
"We are also pleased to be able to provide additional Pro support to every Polish top-flight team through ProPortal, which provides their technical staff with another source of live data to identify trends and influence their in-game decision-making. I am looking forward to working closely with the league and its stakeholders throughout the 2022-23 campaign."
Alex Rice, chief rights officer at Stats Perform
This means that all coaches working with the 18 teams that are part of the PKO BP Ekstraklasa will be able to use the live data from matches and the insights tool in their coaching and transfer decisions.
Ekstraklasa SA President Marcin Animucki also commented that this partnership will help with the league's planned strategic move to bring it into the digital era. Soccer fans nowadays are looking for professional insights on matches, which are also easily accessible. Additionally, journalists like to work with readily available data and insights on soccer games. With the help of Stat Perform's innovative AI solutions, PKO BP Ekstraklasa will satisfy not only fans and journalists but will provide great tools to the league's media and marketing teams.