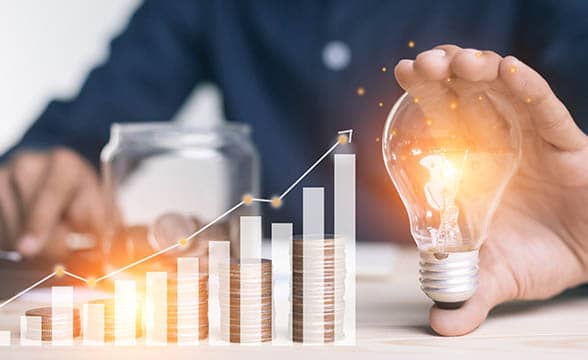 In Summary:
Naga Corp reversed its losses of H12021 with a $52.7 million net profit for the first six months of 2022EBITDA amounted to $130.1 million for H12022 with a 13.2% increase when comparing Q22022 to Q12022Naga Corp announced it will resume its dividend payout to reward loyal shareholders
Image source: Shutterstock.com
Hong Kong-listed Naga Corp reversed its losses from the first half year of 2021 with a net profit amounting to $52.7 million for the first half year of 2022.
Sequential Growth in Results for Naga Corp for H12022
Increased foot traffic and overall business activities across all segments at Naga Corp's integrated casino resort NagaWorld, which is located in Cambodia, contributed to a net income of $52.7 million for the period from January 1 to June 30, 2022. This is a considerable improvement after the reported losses of $77.2 million for the same period in 2021. The company announced recovery of 70% to 80% of the business volume levels of 2019 for the various segments. This is due to the fact that Cambodia relaxed COVID restrictions. Naga Corp also saw growth when comparing the second quarter of 2022 to the first quarter of 2022.
The EBITDA numbers for the first half year of 2022 were $130.1 million, which was a considerable increase in comparison to the $4.5 million EBITDA posted for the first half year of 2021. There was a 13.2% growth in EBITDA when comparing the first to the second quarter of 2022. In numbers that were an improvement from $61.0 million in Q1 to $69.1 million in Q2.
The gross revenue reported for Q12022 amounted to $110.3 million, while for Q22022 it was $127.1 million, making up an increase of 15.3%. The quarterly net profit growth was 39.4% from $22.0 million in the first quarter of 2022 to $30.7 million in the second quarter.
Recommendation for Dividend Payout
Due to the strong results and Naga Corp's successful rebound in comparison to the same period last year, the company has announced a recommendation for a half-year dividend payout of $0.73 per share. This comprises 60% of the company's net profit. Naga Corp has stated that in this way it would like to reward its loyal shareholders, who supported the company throughout the challenging times of the COVID pandemic when Naga Corp suffered losses. Another reason for the dividend payment is to preserve the good liquidity of the shares of the company and sustain its growth outlook status.
In its statement, Naga Corp has also described who the customers of NagaWorld are, pointing mainly to locals and only a small group of tourists coming during a limited time of the year. This is due to the COVID restrictions on travel and the improving economic and social conditions in Cambodia, which is slowly becoming a richer country.