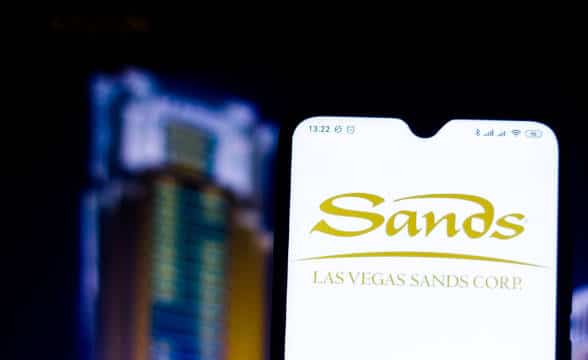 In Summary:

Las Vegas Sands winds down push for casino ballot measure in FloridaThe Florida Voters in Charge initiative will formally withdraw from the matter for 2022No confirmation has come whether the committee may try to push the matter for the 2024 ballot

Image Source: Depositphotos.com (Photo by rafapress)
The Seminole Tribe of Florida may be definitively winning a case against the Las Vegas Sands Corp. after all after the two gaming giants brawled for a year over whether a measure can be placed on the 2022 ballot and enact a constitutional amendment allowing Las Vegas-style casinos in North Florida.
Las Vegas Sands Exits the Casino Race in Florida
The measure was finally dropped by Las Vegas Sands which spearheaded it originally and spent $73 million lobbying for it only to face the insurmountable opposition waged by the Seminole Tribe of Florida. The fight got dirty very quickly, with Las Vegas Sands accusing the Seminole Tribe of Florida of issuing death threats to signature gatherers and the tribe itself accusing Las Vegas Sands of using underhand practices to employ out-of-state signature gatherers.
Las Vegas Sands spared no penny in pushing the measure, committing as much as $73 million to the Florida Voters in Charge which was supposed to make sure that the measure hits the ballot in November. The Seminole ponied up no enviable amount out of their own purse, forwarding at least $40 million to ensure that the measure never made it. The information about the exact amounts spent was made available by the Division of Elections website.
Las Vegas Sands' attempt has seen numerous challenges to push the measure. An initial deadline set for February 1 resulted in fewer than 900,000 signatures and was short of the mark.
Deadline Extension Move Ends up in Flop
The corporation went on to pursue a deadline extension hoping to still manage a split-second decision. The move failed and the Florida Voters in Charge announced last week that it is discontinuing its efforts to push the measure for this legislative session after Leon County Circuit Judge John Cooper denied a deadline extension.
"While the committee believes that it submitted more than the required number of voter signatures to make the 2022 ballot, the various obstacles the committee would have to overcome in order to vindicate those voters and make the ballot," the committee said.  There has been no confirmation whether the committee would attempt to revive the matter for 2024.
Las Vegas Sands has admittedly faced stronger-than-expected opposition from the Seminole Tribe which is determined to ensure that it retains some form of exclusivity over gambling in Florida, citing the community impact that Las Vegas-style casinos could have.